Rsupport has been working hard to prepare for MWC 2012, so when you come to visit our booth (Hall 1, 1E05) you'll be amazed by the industry leading RemoteCall + mobile pack solution and our newest product, Mobizen(go to site). RemoteCall + mobile pack is the only Android remote support solution that is compatible with standard/non-rooted Android devices, plus it's available on Android market. On the other hand, our newest product Mobizen will be launch at MWC 2012. So if you're interested in knowing more about our latest breakthrough, you'll have to come by the Rsupport booth. If you're interested in a face-to-face or scheduled demo, please feel free to email Matthew Choy (mchoy@rsupport.com). Look forward to seeing you there!
Mobile World Congress Information
Name: GSMA Mobile World Congress 2012
Location: Fire de Barcelona, Barcelona, Spain
Date: February 27, 2012 – March 1, 2012
Rsupport booth: Hall 1, 1E05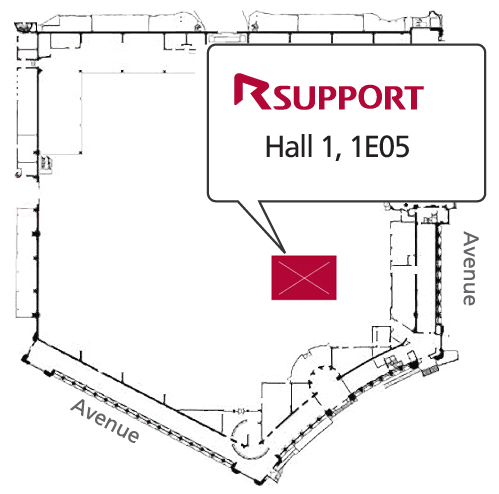 Far more than a mere communication device, mobiles now serve as our books, health monitors, payment transfer devices, social connectors and tour guides. Mobile technology is embedded in our cars, homes, appliances, governments and utilities. Mobile is enhancing and expanding education and thus, transforming the world. Mobile World Congress 2012 will celebrate the current state of mobile and offer a glimpse into where mobile has the potential to go next.