RSUPPORT offers partnership as distributor and reseller.
A distributor is a business entity that manages and supplies the products to resellers of the country in operation providing support
to sales, marketing and technical support. RSUPPORT offers diverse advantages to a distributor.
A reseller purchase the product from a reseller under a contract and resell them to end-users.
A reseller receives benefits from partner program by the distributor.
Apply to become a Rsupport Partner?

Registration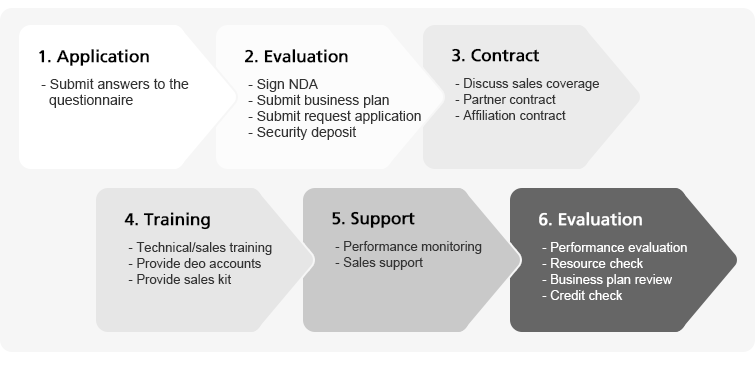 To learn more about Rsupport, download the document below.



Contact information
Name
Phone
Email
Role

Joseph

+82-70-7011-0782
jhoh@rsupport.com
Partner manager
(main contact)

Kay

+82-70-7011-0537

hskim@rsupport.com

Partner manager

Daniel

(Only Email)

hyunjaelee@rsupport.com

Technical support