Apply to be a certified RSUPPORT partner today!
The RSUPPORT Partnership Program is a network of strategic businesses and innovators, who are passionate about the future of remote telecommunications services, and believe in creating new paths for developing, and delivering superior remote support solutions across the world.
By joining RSUPPORT's Partnership Program you become a certified RSUPPORT distributor, and receive our full support, and backing to help you grow your business, and expand your services into larger, more volatile markets, while establishing a deeper and more meaningful relationship with your clients.
Apply to become an RSUPPORT partner today!
Apply to become an RSUPPORT partner.

Registration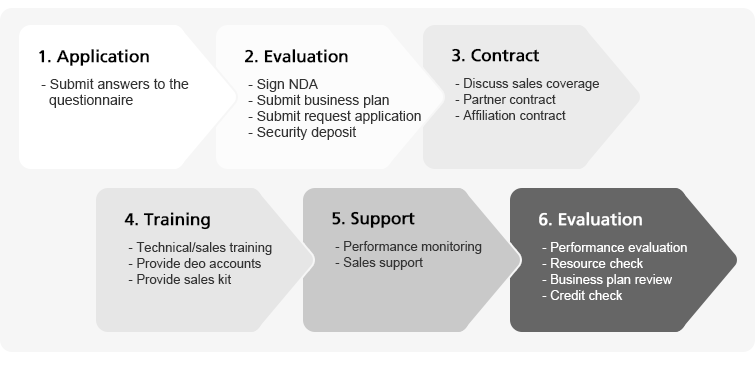 To learn more about RSUPPORT, download the Company Brochure below.


Contact information
Name
Phone
Email
Role

Joseph

+82-70-7011-0782
jhoh@rsupport.com
Partner manager
(main contact)

Daniel

(Only Email)

hyunjaelee@rsupport.com

Technical support